Hey guys, hope all of you have a nice day! Today we'd like to share something new about our bubble soccer balls with you!
At Aomiao Inflatables, we're committed to make sure the excellent quality in every detail, if you've seen some news of our bubble balls in the website, you may know more! The best metal buckles, the newly-designed detachable straps, the comfortable handles with soft hoses, strong and durable replaceable valve with excellent air-tight system, and the double ropes, we focus on every detail to provide the high quality balls.
And now, what we gonna talk about is the TPU special triangle cord locks of our TPU bubble balls. Why we call it a special? Let's take a look.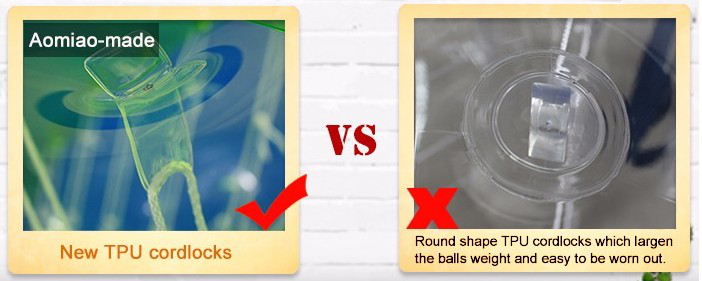 What the cord locks we used in our TPU balls, is the above one on the left. New design TPU cord locks will help to make the balls lighter and easier for people to carry with when playing! Besides, it will make the ball with a smaller packing size that it can be much easier and cheaper to be shipped. Also, the inside space of the ball will become larger and more easier for people to move and act to play, meeting different requirements for different people!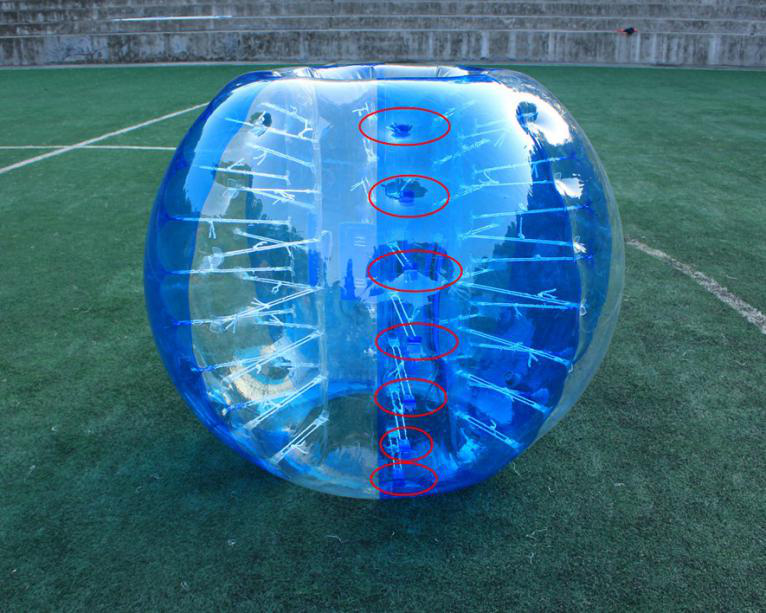 If there is any needs or questions for this excellent product, please don't hesitate to contact us. Aomiao high quality bubble balls always be with you!
Hope to chat with you soon!