Are you worried about buying products for your next bubble soccer ball match? There is nothing to worry anymore. We are the sports product manufacturers working in the inflatable area which is based in Guangzhou, China. We manufacture a variety of sports products, but our signature products are the bubble soccer ball products. We keep the financial constraints of our customers in mind and offer them quality products at affordable prices. What else do you need when you can buy imported products without breaking your bank?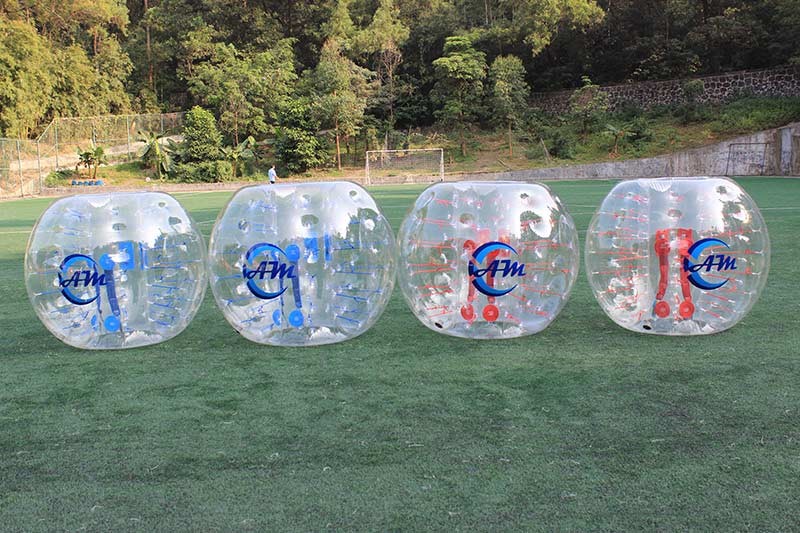 Some Facts about the Bubble Soccer Ball game
Have you ever heard of the game Loopyball? Yeah, that's what Germans call it. However, bubble football and bubble soccer are the names given by the other European countries. The history of this game isn't very old. It started as a joke between two friends who later posted their video on YouTube that spread like fire in a jungle. The game is played between two people called soccer and zorbing. The players take a funny getup by wearing a gigantic plastic orb and play the cross between each other by rolling down a level surface or side of a hill. The target of the game is to knock the opponent down and score against their net.
What Do We Offer?
This game needs high-quality and strong bubble balls. We buy the best materials from different regions of the world to manufacture bubble balls. Since the players have to knock each other down by fighting physically, the ball wrapped around them must be compatible enough to deal with it. We have a highly educated and expert staff that ensures that the bubble soccer balls delivered to the market are incomparable. We take manufacturing of every product seriously. Have a look at other soccer products we make.
• Apart from soccer balls, the game needs a regular football through which the scores are made. Like the manufacturers of soccer balls, we have a separate team for football making that makes the best product in the market.
• We also ensure delivery of first-class inflatable soccer goal.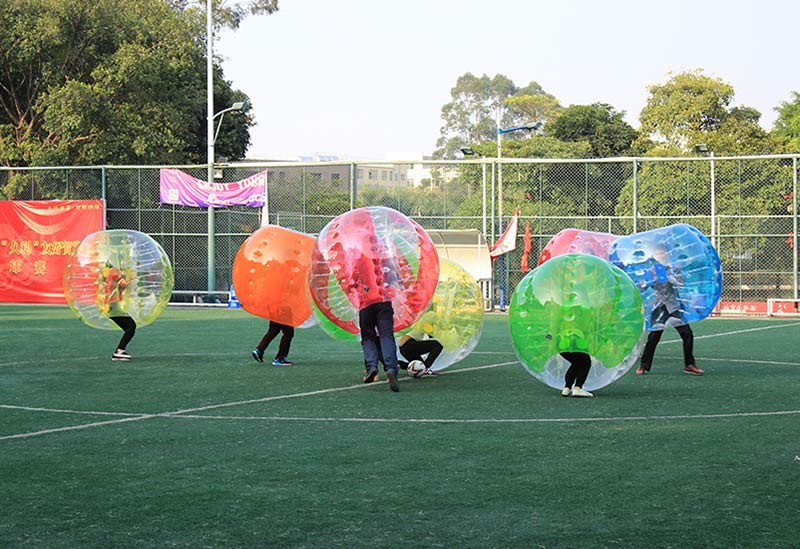 Even though we are located in China, our services are equally available all over the globe. We charge for shipping outside China and charges vary from country to country. We mostly entertain bulk dealings and sports clubs are our main targets. We already have satisfied customers who aren't only satisfied with our price but also with our quality.