On June.28th of 2017, we had a great activity in the factory that all our workers and salespersons were getting together! This is also a good opportunity, especially for the new staffs to go into the production and they themselves can also have a try with some parts of the production line!
Our workshop also inflated some new products that they can do the testing and share some new production details to us! We firstly came into a huge inflatable soccer field with bubble soccer balls inside which is 32m*22m(106ft*74ft) in size, this item was made by very high quality 0.9mmPVC material and in an air-tight system that it will not require any blowers to keep working all the time! It is very huge with the high quality PVC on the bottom that we believe the client will definitely enjoy playing on it!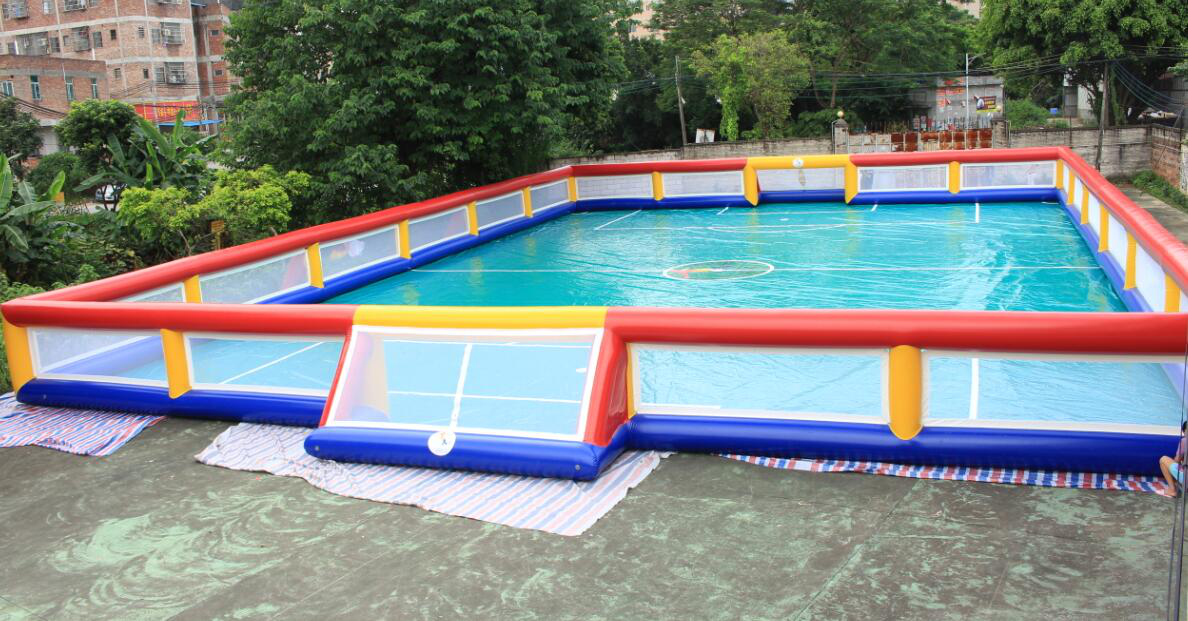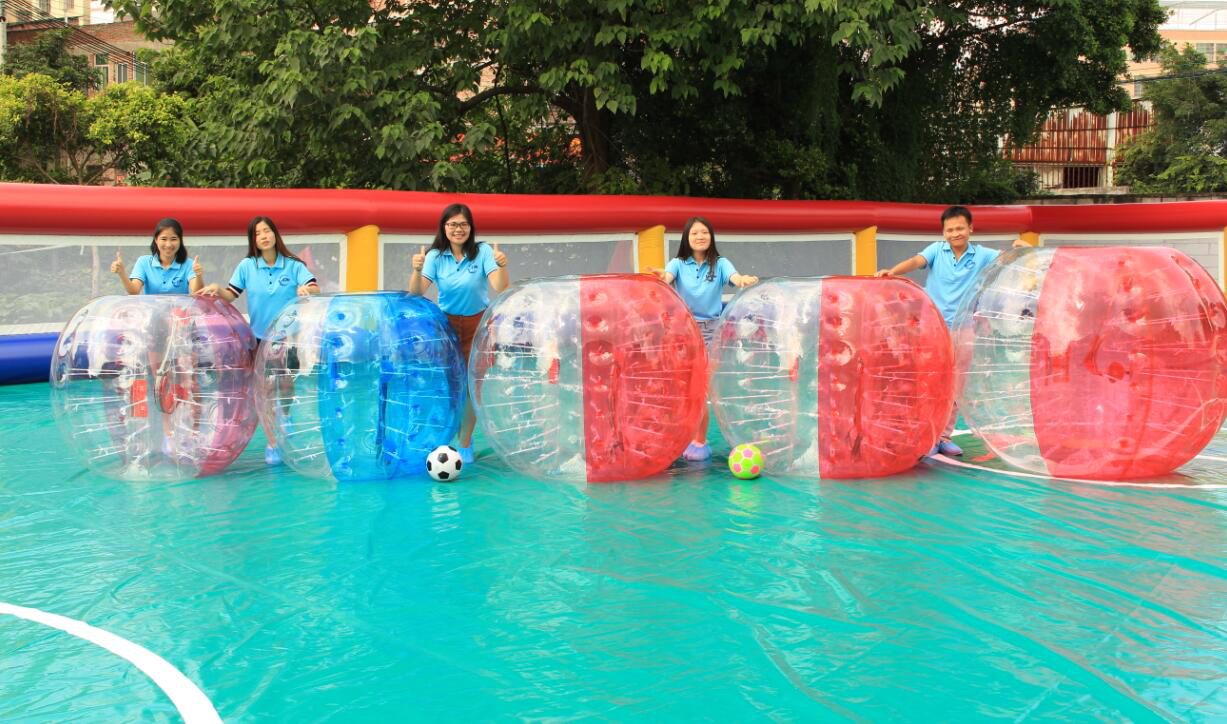 We also saw two new inflatable items that are under testing that day, one is the big baller games, or someone may call it inflatable wipeout obstacle course! This item has 5 big inflatable balls inside that the player will start on one side and must jump or run across the big balls to make it to the platform on the opposite without falling in the "moat"! Another item is the inflatable slide with a "Tom and Jerry" theme which is also a good option to have fun with the kids and friends!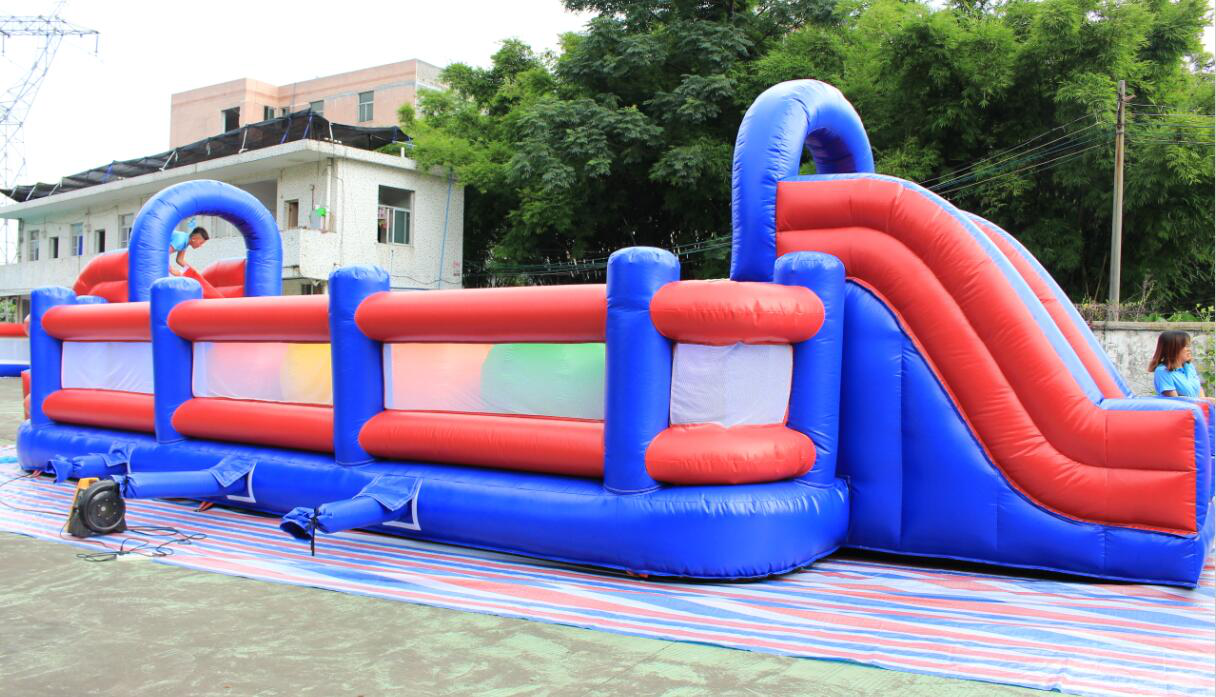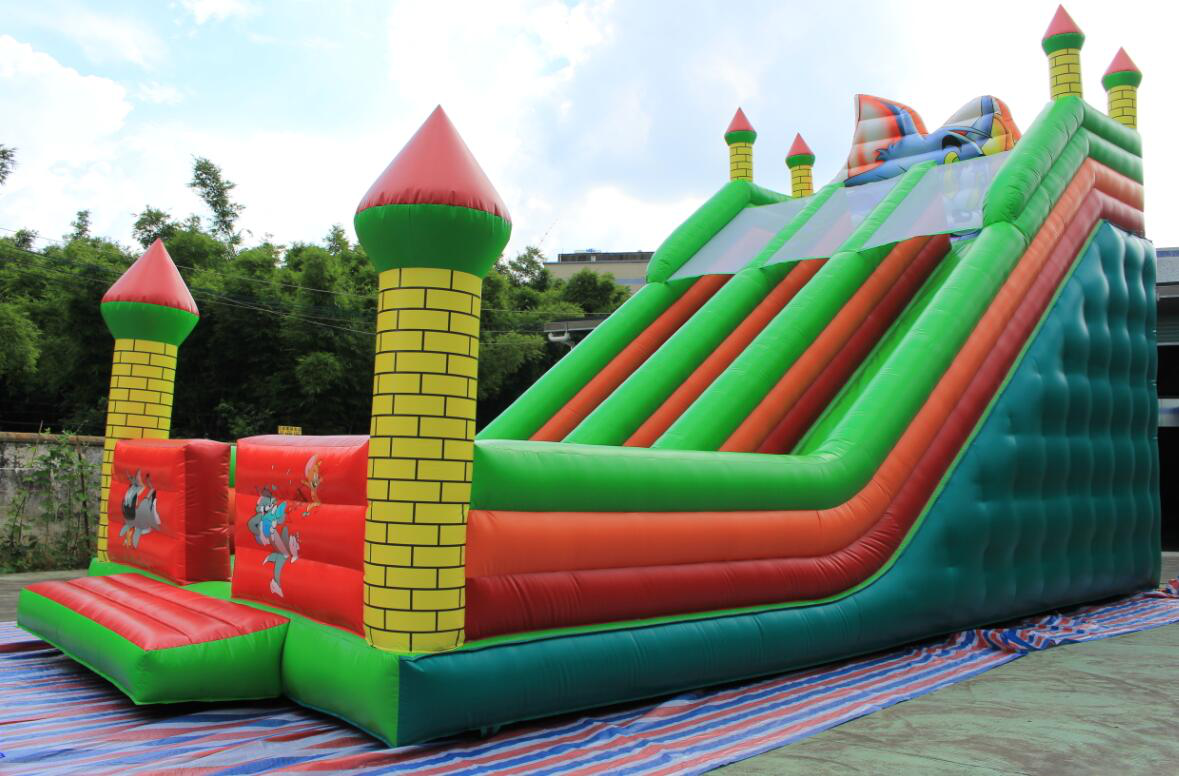 We spent the whole day in the factory, we all benefited a lot from this experience! The new staffs can also know more about the production with the touching and trying with their own hands!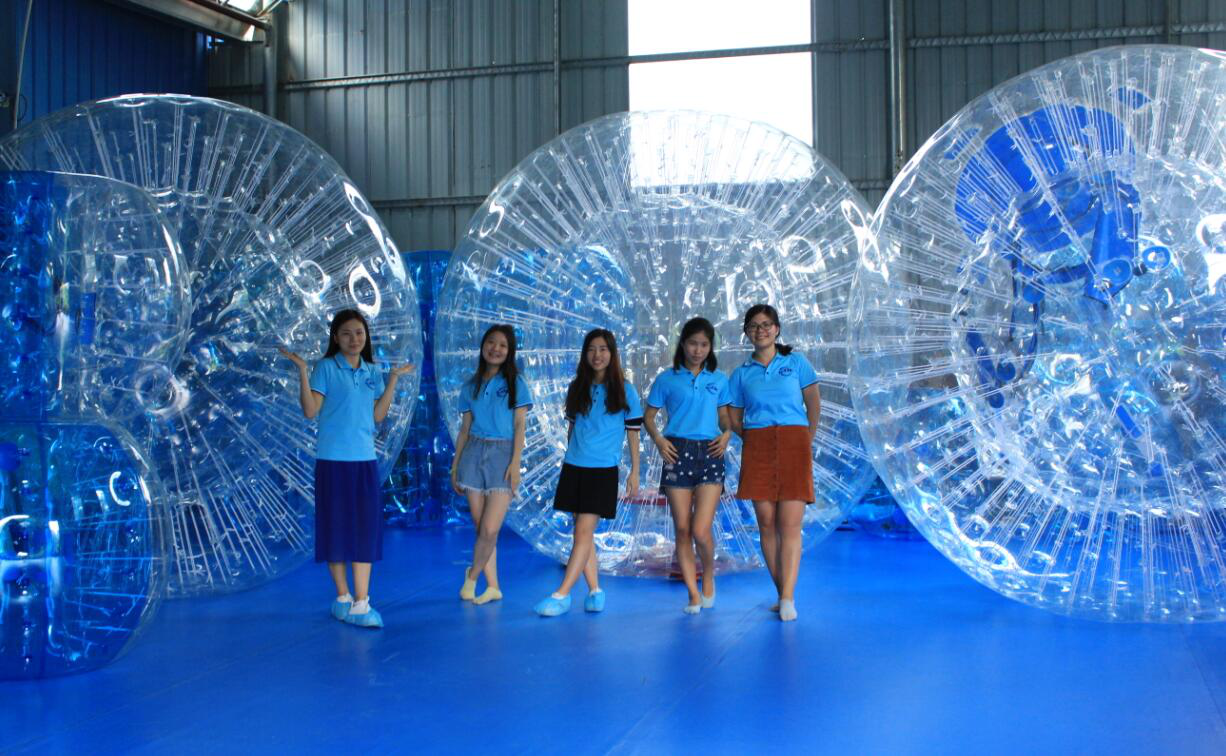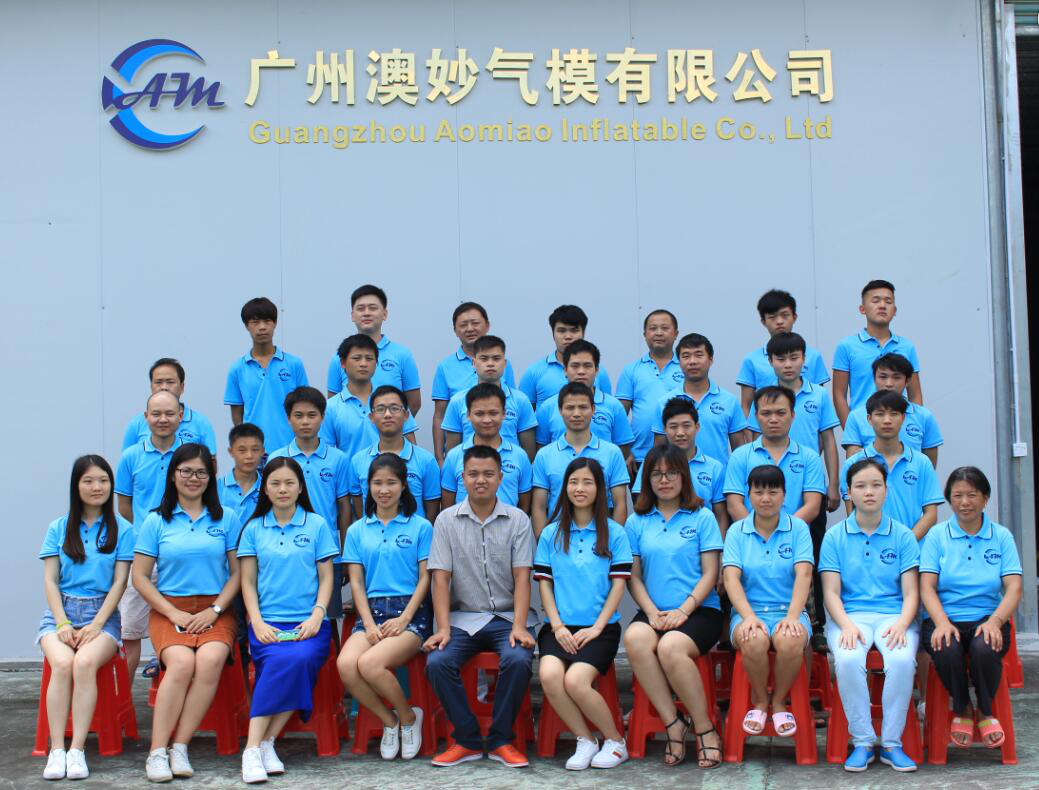 Our company is developing very rapidly and we will always and only focus on the high quality inflatable products, if you have any inquiries or interests in our products, pls don't hesitate to contact with us! And all our clients or friends from all over world are very welcome to have a visit in our factory!