After several months of researching and testing, we finally developed a new style bubble ball with a hole in front!
By testing and adjusting for many time, we have a stable and mature technology to make this new style bubble balls. What's more, we also did lots of using tests in the outdoor and indoor for fully understanding this newest style bubble balls and they finally passed the test. They are very safe and comfortable for people to play with all the time.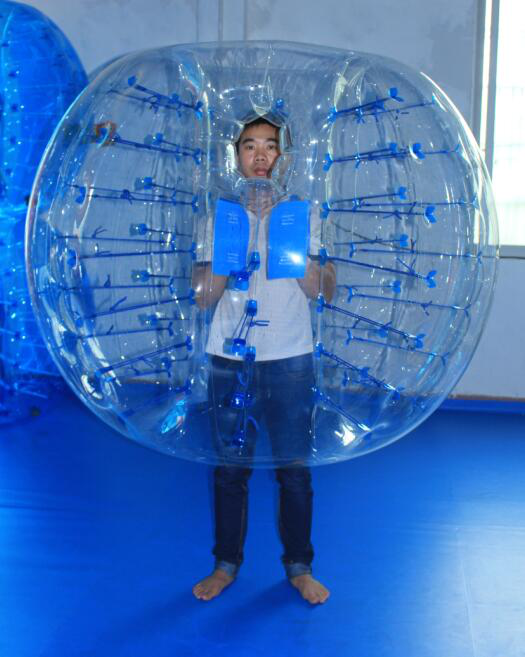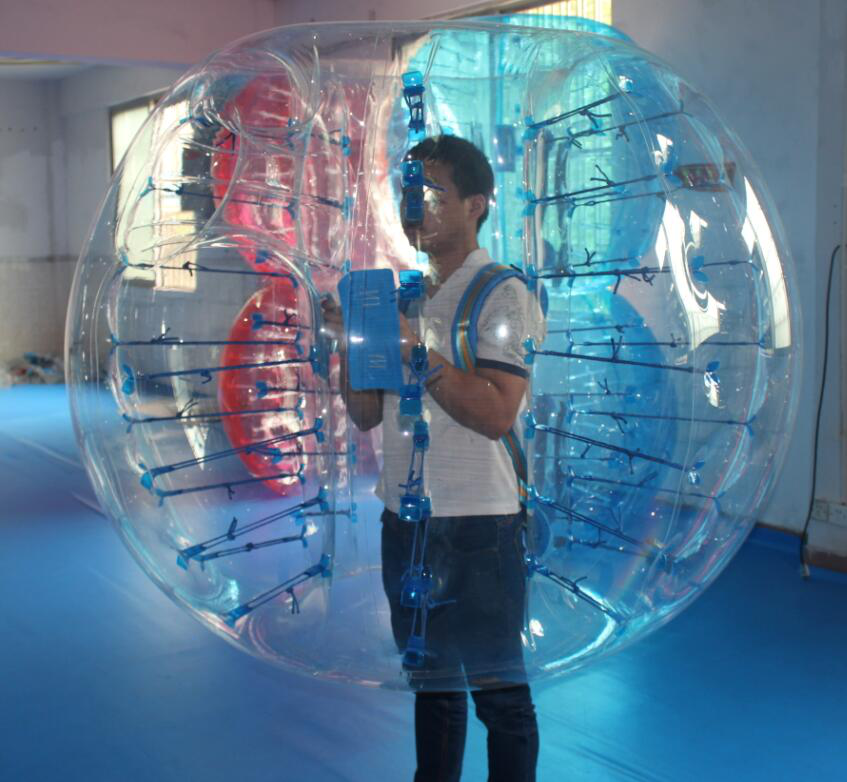 Now we are glad to introduce our newest style bubble balls here. The bubble balls with a hole in front can solve the problem of the sight. This means that you don't have to worry about your eyes being obstructed by the old or dirty TPU/PVC material, whatever colored or transparent ball. This means that when you play a bumper ball, you can make any provocative grimaces to your opponent! This means that you can also kick the ball directly to the face of the person you hate! Just Kidding! Because the soccer can't kick in the player's face.
When playing, please play politely and must pay attention to safety! Here, we also want to remind friends that is although the hole solves the problem of sight, there are some hidden dangers, such as the mentioned the following:
1. Sometimes person who has good feet would kick the soccer to the hole of bubble balls in front. In that moment maybe you would worry that your beautiful face will be kicked by the soccer, but at last the soccer is stuck in that hole of bubble balls.

2. When used outdoors, the sand, the leaves, winged insect, and the provocative faces of the other, maybe will be blown into your eyes. But I don't think there is any problem because when we play traditional football outdoor, we will face totally same issues.
So just enjoy the newest bubble soccer with your friends!! Start a new bump with these new style balls!
Please share and let more bubble ball fans to know about this good news! And if you have any questions, pls feel free to contact with our team!